La década de los 80 fue una explosión de películas de fantasía, esas  pelis que nos hacían soñar y que nos flipaban cuando éramos unos cri@s
También era cuando empezaba el boom del merchandising, camisetas, material escolar, etc… ¿quien no ha tenido carpetas o pegatinas de los cazafantasma o de star wars? o a la hora de jugar, cuando discutiamos con los amig@s para ver quien era Leonardo o Rafael de las tortugas ninja
Podeis colaborar como ha hecho Nena.
Bueno, ahora haremos un pequeño recorrido por esas pelis.
1, 2, 3, Splash   (peli de  Nena_Babs )
Joder, ni me acordaba de que el prota era Hanks
Que sí, que es una cutrez y todo lo que querais, pero gracias a ella (ytambién a Ariel) todas queríamos convertirnos al entrar en el agua enbellas sirenitas
Beetlejuice    (recuerdo de cougar)
Película típica de Tim Burton, oscura, paranoica pero tremendamente divertida.
Beetleeee, Beetleeee, Beetlejuiceeee
Big  (peli de Indiana)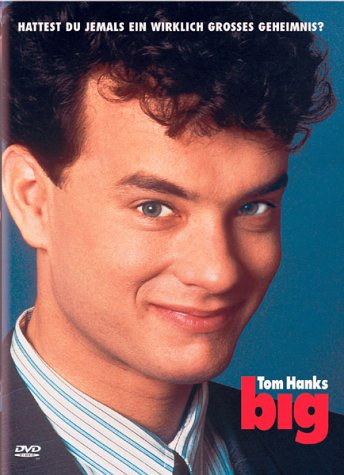 ¿Quién no quiso tener esa pitonisa y currar de grande probando juguetesy gastandose la pasta en un piso con canastas de basket y futbolines ?
¿Os suena?
Cariño he encogido a los niños
Vaya lol eso de encoger a unos chavales y vivir una aventura (sobre todo en el jardin de su casa) hay que reconocer que se lo curraron muy bien, todo parecía muy realista.
Conmovedora escena donde una hormiga les defiende de un escorpión.
Conan el Bárbaro (de John Milius)         (peli de  Apohell  )
La película de fantasía épica mas grande de todos los tiempos hasta lallegada del Señor de los Anillos y con permiso de Willow. La bandasonora de Poledouris convierte a esta película en un sinfonismoaudiovisual en la que Arnold por suerte no tiene que actuar, solo conponer sus musculos clava el personaje.
Video de LA FRASE:
Cortocircuito
Que pasada cuando vi esa peli, al ver ese robot que hablaba y que incluso llegaba a tener sentimientos, todo el mundo quería tener un cacharro como ese(sobre todo los niños).
DATOSSS,DATOSSSS
Dentro del Laberinto  (peli de Shuriel)

Gran pelicula del Jim Henson y  gran clasico .Con una Jennifer Connelly jovencisima y David Bowie con mallas juasjuas.La banda sonora soberbia.
El Chip Prodigioso  (recuerdo de  javi_malaga25 )
Original y divertida película, no es de mis favoritas pero tiene cada escena…..
El Cristal Oscuro ( recuerdo de  Shaiyia ) 
(wikipedia)
Una historia quizá demasiada complicada para que fuese un éxito. Es lapelícula más incomprendida del maestro Henson; y, es que no solo estabadirigida a niños, ya que se trata más bien de una película adulta, quea un niño le costaría entender en toda su plenitud. Un film oscuro,tétrico, con repulsivos monstruos y peligros constantes, que se haacabado por convertir en un clásico del cine fantastico.
Ya decía yo que no la habia visto……
El Secreto de la Pirámide  (recuerdo de Indiana)
Adaptación juvenil de Sherlock Holmes.
filmaffinity:  Imaginad tres jóvenes estudiantes, dos chicos y una chica, intentandodescubrir un oscuro secreto. Imaginad que la acción tiene lugar traslos muros de un estricto pero fascinante colegio, lleno de magia yrecovecos misteriosos. Imaginad un villano provisto de negra capa ynegro corazón. Imaginad que su némesis es el chaval protagonista…¿Pensáis en Harry Potter? Casi.
E.T
Ese extraterrestre de nuestra infancia, adorado por unos yodiado por otros ¿quien no imitó con su bici ese gran momento? no merefiero a tirarse desde una colina…
o esas famosas frases -mi casaaaa, teleeeefonooo-
Exploradores (de Joe Dante)        (peli de  Apohell )
La película que nos hizo soñar con poder viajar al espacio. Una de laspelículas infantiles de aventuras mas entretenidas e imaginativas en laque pudimos ver por primera vez a unos jovencísimos River Phoeniz eEthan Hawk. Siempre recordaré la primera vez que crean la burbuja y elencuentro con los extraterrestres.
Golpe en la Pequeña China  (peli de  Apohell )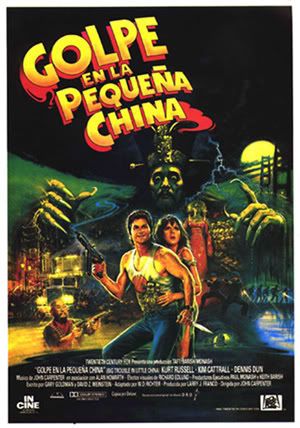 Una de las razones que hicieron de mi un auténtico friki fue las vecesque ví de pequeño esta película. Mezcla de comedia, artes marciales,cine fantástico, acción… ¡Lo tiene todo!
Aquí una de las secuencias que me lo subían todo:
Indiana Jones   (peli de  RikkuInTheMiddle ) 
Todas las de la saga son buenas, pero si hay una que destaca por encimade todas es ésta, la no demasiado bien traducida En Busca del ArcaPerdida (Raiders of the Lost Ark). Simplemente es memorable,con escenas como las de la pelea con el avión moviéndose, la piedragigante del principio, la persecución del cesto de Marion,… Para mi,la mejor, a pesar de que la Última Cruzada también está muy bien.Además, la escena final con los nazis derritiéndose me traumatizó depeque, hasta que ví el final del malo de la Ultima Cruzada que losuperó como visión traumática.
nota de ivanete: no sabía si poner o no esta peli, creo que  carece de esa "fantasia"  , ya que para mi es una aventura de acción.
Krull    (peli de "invitado" )
Un tio salvaba a su amada del castillo y del malo con ayuda de una armaque hasta yo quisiera jejej, una estrella con puntas y que respondia ala mente.
Lady Halcón (recuerdo de belenos)
Una peli con ese toque romantico donde el caballero y su dama son hechizados, ella se convertirá en halcón durante el día y él en un acechante lobo gris por la noche… eternamente unidos y separados.
La Historia Interminable
Una de mis peliculas favoritas, gracias a ella me empezó a gustar la lectura, que aventura llena de fantasía, ilusión y porque no decirlo, tambien de tristeza…
Lo adoraba, las veces que habré soñao de pequeñajo que volaba sobre su lomo
Aunque lloré con la muerte de Artax, fue un pequeño trauma.
Las Tortugas Ninja I
Cuando era un crio pensaba que eran reales y le pedía a mi padre que me comprara unas iguales
Esta frase e mortal…..
DE PUTA MADRE!!!!!! 
Los Cazafantasmas
¿Quien no les ha imitado de pequeñajo? eran una pasada, como disfrutaba, e incluso hoy en dia sigo disfrutando cuando la echan por la tv.
Por cierto, a este le tenía un miedo….
Los Goonies  (recuerdo de  Shaiyia)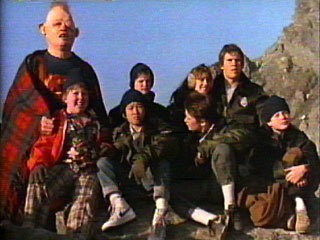 Se me olvidaba, que peazo de aventura tan fantastica.
Los Gremlins  (recuerdo de gzceive)
Joder, otra que se me había olvidado, que descojone con estos bichos, me acuerdo que la primera vez que la ví fue una noche de agosto cuando estaba de vacaciones en Murcia(1990) , nos reunimos unos cuantos en la terraza de un vecino, el cual sacó una tv para que lo viesemos todos, no es que fuera el unico en tener una tv
, simplemente era una costumbre para pasar la noche entre vecinos.
Que tiempos…..
¿Quién engañó a Roger Rabbit?    (recuerdo de cougar)
Curiosa y original mezcla entre animación y personajes reales, pero sobre todo muy divertida
Regreso al Futuro
Una idea muy original aunque un tanto liosa, sobre todo cuando era un crio.Me acuerdo que mi padre me compró una réplica del De Lorean y  me metía en una caja de cartón con el cochecito, como si viajara en el tiempo
Como se flipa al final….
Star Wars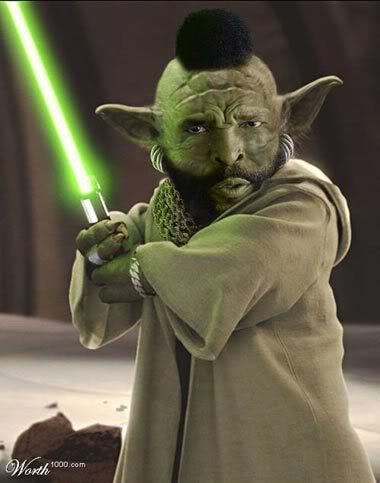 Que decir de esta saga…..bueno si, prefiero infinitamente los episodios IV V VI que a las 3 ultimas.
Willow
Esos efectos especiales, esa batalla en el castillo con esos peazos bichos, esa música, esa magia…en fin, pura fantasía.
BRUTAL!!!!!
Conclusión, echo de menos estas películas, a los niños de hoy en dia les iria muy bien, en vez de tanta violencia, ademas, en muchos casos prefiero los efectos especiales del pasado, los de la actualidad parece que en vez de estar viendo una peli  parece que estes jugando a un videojuego.(ejemplo, Star Wars episodio III)
Espero que hayais pasado un buen rato recordando esos momentos de vuestra infancia, llena de fantasía e ilusión
pd: Perdonad si me he dajado alguna peli ,pero ahora mismo no caigo en otras…
  con la resaca de anoche….
Saludos.